This website has been changed from www.barnes-wi.com to TownOfBarnesWI.gov! Please update any bookmarks you may have to the new domain.
Vatten Paddler Canoe/Kayak Race
Sat, July 6, 2019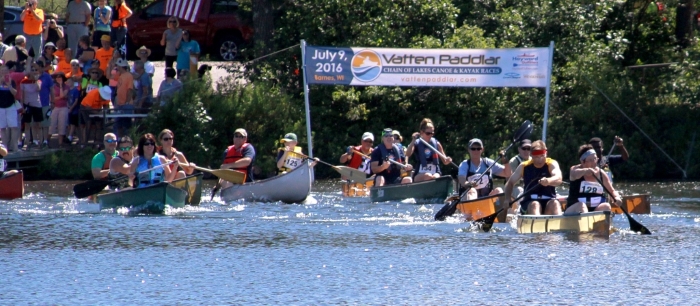 Fun for those out to have a good time as well as the competitors.
Do the 5 mile or 10 mile race.
Get more information and register on their website: http://www.vattenpaddlar.com/
The notices, agendas, minutes and postings on the Town website are for informational purposes only. They may not be the most current version and therefore are NOT considered the official or legal copy.

CONTACT THE TOWN

715-795-2782
Mon., Tues., Thurs., Fri. 8:00 AM - Noon


[email protected]


3360 County Highway N, Barnes, WI 54873
Site empowered by
WebOnTheFly
Site Map